Singapore Dollar Deposit left menu
Trending Products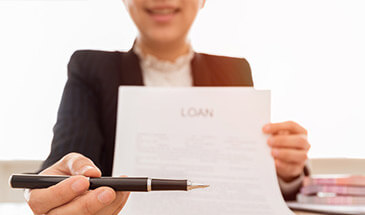 Loans
Talk to us about loans
Trade Finance
Talk to us about Trade Finance
Term Deposit Account Heading Content
Term Deposit Account
Because we value your money… and time
Term Deposit Account Tabbed Content
Term Deposit Account
Open a term deposit from the comfort of your home (for existing account holders only)
Attractive interest rates
Minimum deposit as low as SGD 500
Choice of tenor - 1/2/3/6/9/12/18/24/36 months. For deposits from 8 days to less than 1 month, the minimum deposit amount is SGD 500,000. For interest rates please contact us.
Joint Account Facility
Encashable anytime
Demand Loan Facility
Auto renewal
Loan against the deposits upto 90% of the deposit amount
Deposits are covered under SDIC upto the eligible limit
Individuals
Individuals of the age of 21 years and above are eligible to open a Term Deposit account.
Minors of the age of 12 years and above and below 21 years are also eligible to open and operate the account independently, in case they are Singaporeans / Permanent Residents of Singapore.
In the case of minor children of age below 12 years, one of the parents/ legal guardian is allowed to open joint accounts in the names of the parent/legal guardian and minor child. However, the parent/legal guardian shall only be allowed to open, operate and close the account.
Non-Individuals
Legal entities such as Corporates, Sole Proprietorships are also eligible to open the account.
Slab interest rate depending on amount and tenure
The interest is calculated on daily balance as on the end of the day and applied at the time of maturity.
No interest is payable on premature withdrawal, unless the deposit has run for the minimum period of 3 months or as decided by the bank from time to time for various maturities. In the event of premature withdrawal after the expiry of the minimum interest period, Interest shall be paid only for the completed quarters for which the deposit has run and no interest paid for the broken period.
Documents to be submitted along with the application form (originals to be produced for face to face verification)
Singaporeans / Permanent Residents:

Photocopy of NRIC, both sides (The NRIC should have latest address of the applicant)

Non – Singaporeans

Photocopy of Passport and
Photocopy of Employment Pass / Work Permit / Dependant Pass and
Document proof of address (i.e. utility bill, driving license etc.), if not same as in Employment Pass / Work Permit / Dependant Pass