Trending Products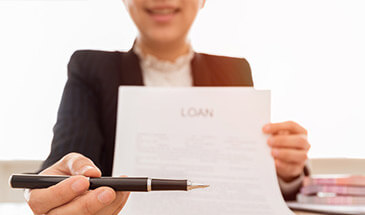 Loans
Talk to us about loans
Trade Finance
Talk to us about Trade Finance
Chubb Travel Insurance Details
Are you longing for a restful and relaxing holiday, without having to worry about being unprepared for any travel inconveniences? With Chubb Travel Insurance, now you can.
Chubb Travel Insurance offers comprehensive coverage and extensive benefits to meet your travel needs. Some of these great benefits include:
Coverage in the event of natural disasters
Reimbursement of travel and accommodation expenses in the event of journey cancellation and curtailment
Receive a cash payout in the event of travel delay when overseas
Coverage for loss or damage of personal property and baggage
Coverage for loss of jewellery overseas in the event of robbery, theft or burglary
Coverage in the event of baggage delay
Coverage for your home contents while you are overseas
Important notes:
Region 1: Malaysia, Indonesia, Thailand, Philippines, Myanmar, Vietnam, Cambodia, Laos and Brunei.
Region 2: Region 1, China, Hong Kong, Macau, Taiwan, Korea, Australia, New Zealand, Japan, India, Sri Lanka, Mongolia and Timor-Leste.
Region 3: Region 1, Region 2 and the rest of the world including Nepal and Tibet, excluding Cuba.
Individual Plan covers 1 adult who is 18 years old and above.
Family Plan covers 1 or 2 adults and dependent children travelling. The child must be between 45 days old and 18 years old, or 23 years old if he/she is studying full-time in a tertiary institution. For Single Trip Plan, each child must be related to at least 1 insured adult. For the Annual Plan, each child must be the legal child of the insured adult(s). There is no limit to the number of accompanying children.
A maximum of 183 days per trip applies to the Single Trip Policy and a maximum of 90 days per trip applies to the Annual Multi Trip Policy.
Coverage is intended for overseas travel and departing from Singapore.
Pre-existing medical conditions are not covered by the Policy.
Please refer to the policy documents for full details of the policy coverage terms, conditions and exclusions.
This policy is underwritten by Chubb Travel Insurance.
Policy Owners' Protection Scheme
This policy is protected under the Policy Owners' Protection Scheme which is administered by the Singapore Deposit Insurance Corporation (SDIC). Coverage for your policy is automatic and no further action is required from you. For more information on the types of benefits that are covered under the scheme as well as the limits of coverage, where applicable, please contact Chubb or visit the following websites:
SINGLE TRIP PLAN
Insured – One person travelling alone aged 18 or above.
Me and My Family – Any one or two adults travelling with any number of children. The adults need not be related but the children must be related to one of the adults.
Group of individuals – More than one adult aged 18 and above travelling together (maximum of 9 adults).
ANNUAL PLAN
Insured – One person travelling alone aged 18 or above.
Me and My Family - For two adults who are legally married or who have been permanently living together for at least three months, and their legal children. Trips made by any of the children must be accompanied by either one of the Insured adults.
Child insured under the Family plan must be unmarried, unemployed and aged between 45 days and 18 years old or up to 23 years old if studying full time in a tertiary institution.